When I decided to travel alone through Spain, I didn't even think of it being something special. Throughout the weeks a lot of people asked me "how is it to travel alone?" or "isn't it boring to travel alone?" and questions like that.
Why should you travel alone? What are the benefits? And what should you know before making the decision to travel alone?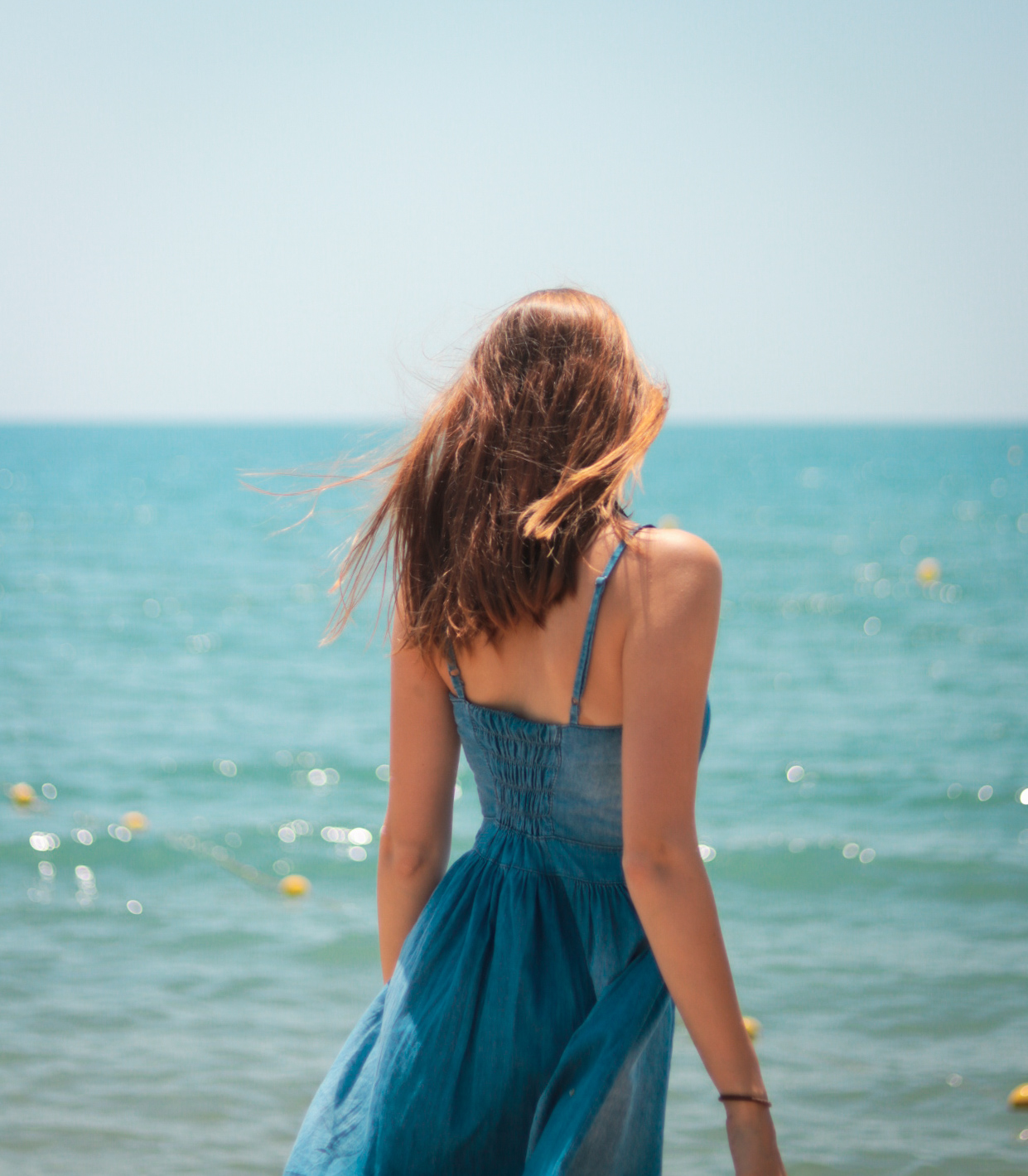 First of all you have to know that we are all different and I can't tell you that traveling alone is perfect for everyone. BUT I can tell you that you should try it! You never know if you like something if you don't try it. And things always turn out differently than you expected them.
I'm that kind of person who likes to be around people I like but also being alone. When I am in my hometown, I feel a bit awkward to sit in restaurants for my own. If you travel alone, you will cross that situation very often. As well I have to say that even if you "travel alone", you're never alone. There are so many people who are also traveling alone or just want some company in their hometown. If you don't want to be alone, you don't have to be. Just be open to meet new people! I will write about some strategies to meet other people below.
Reasons to travel alone: 
Number 1 
Freedom. No one tells you what places to visit, where to eat, which train to take or in which city to stay. You can (and have to 😉 ) decide everything by your own and that is a great feeling.
Number 2
You learn a lot. First of all you learn to make decisions. You have to decide a lot. To be honest, I am not very good in making decisions. It takes me a long time even to decide what to eat in a restaurant and after that I'm always worrying if it was the wrong decision. While taking that many decisions in another country, you learn to trust yourself. You learn that no decision can be wrong and you will always reach your goal. Nothing will happen if you take the "wrong" decision. Maybe you will even make new experiences that you would never have with walking "the easier" path. You also learn a lot about yourself. You will have a lot of time to think about your life, you get another point of view on everything. I like to describe it with looking through a coloured glasses. You always have a certain view on things but while traveling alone, the glass gets clearer. It is a great way to find yourself.
Number 3
You learn how to deal with problems. Not everything is easy and yes problems will cross your way. There was one time in a completely new city for me and I had to find a place to sleep in only 2 hours because some things went wrong. It was a big challenge and I felt very bad but after that I knew that nothing worse can happen to me. I was questioning my whole trip but looking back it was the best thing that could happen to me. You learn to trust your power and the path that your life chose for you.
Number 4 
You get very emotional – or at least I experienced that. As I already mentioned, you have a lot of time to think about everything. About your life, your dreams and everything you care about. Right now I could start crying every second. Not because I'm sad, not because I'm happy. It is overwhelming to experience that many things – in a positive way. Don't repress it, take yourself time and appreciate all the things that happen to you.
 
Some random tipps:
Take yourself time!
You will experience a lot of new things that you need to process. Don't stress yourself! It's important to have some time for yourself and to rest. It is more than okay to take a few days on your trip to rest. Just take your favourite book and sit down on a beautiful park bench! 🙂
How do I meet new people?
In Málaga I went paddle surfing and met a lot of people there. Just talk to others and maybe you'll find friends. 🙂
Always talk to others! No matter where you are. For example: I met 4 friends in a second-hand shop for clothes. You wouldn't expect that at all to be a place to find friends. But everything is possible! Same for restaurants, bars, etc.
Search for events. You can use the Couchsurfing app to find people to hangout with or to join events.
Use facebook! I met a few people through vegan facebook groups in the different cities. Amazing idea to find people with a similar mindset.

Take pictures of others!
When I visited places I saw a lot of people struggling with taking selfies. I always asked if I should take a picture of them and they were always very happy. In return I asked them to take a picture of me. I started a lot of interesting conversations with this strategy. Just try it out! 🙂
Don't plan your whole trip!
For a long time I didn't know when I will fly back to Germany. Sometimes I didn't even know in which city I will be in a few days. It is great to have a lot of opportunities and don't have fix plans. You will change your mind and are be happy to have every door open.
Choose your destination wisely!
If you never traveled alone, I would recommend you:
1) Choose a destination on your own continent
2) Choose a country where you've already been to or know a person living there
3) Choose a country which you can speak the language of
Traveling alone is amazing. I hope I could inspire you to experience this amazing adventure for yourself. Feel free to write a comment or send me a message if you have any questions! 🙂
Hasta luego,
Miri
If you want to follow my trips, follow me on instagram!